In the face of the current crisis, there is Swapabee, a company seeking to combat the globe's excess waste generation problem, one swap at a time.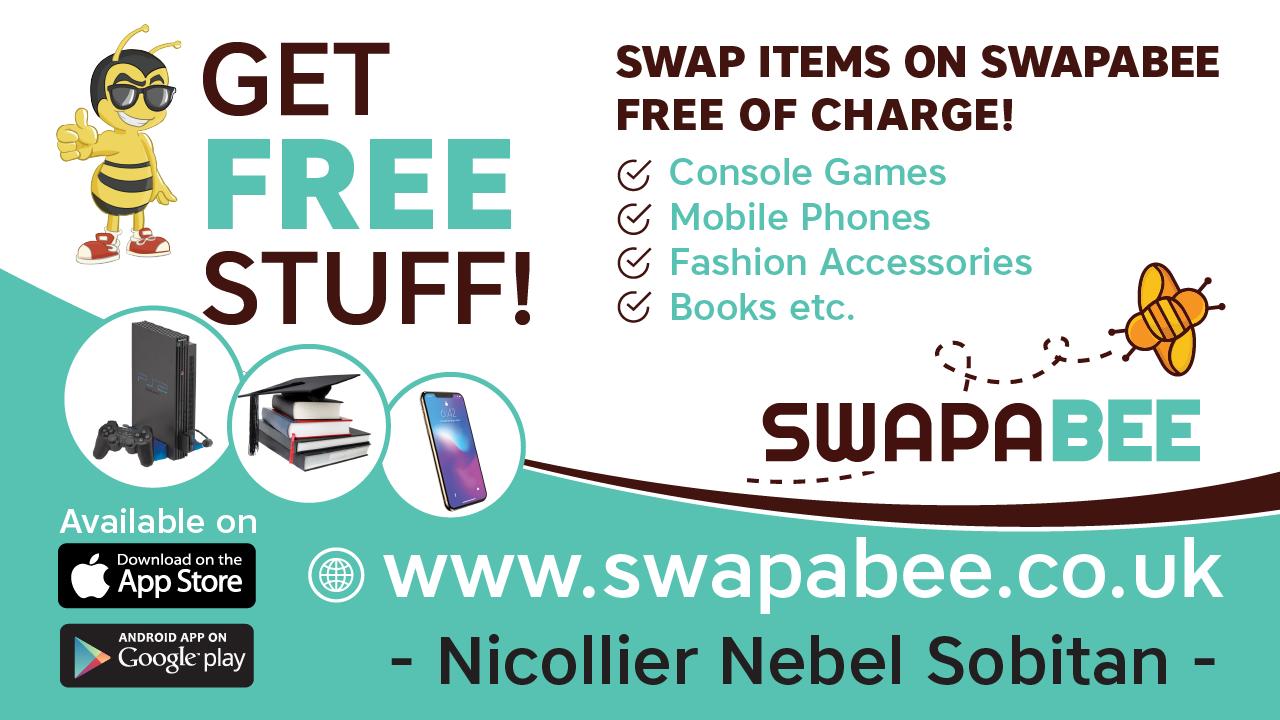 Swapabee is based on a concept called the Circular Economy that is "the principles of designing out waste and pollution, keeping products and materials in use, and regenerating natural systems". Ellen MacArthur Foundation, What is the Circular Economy. From a consumer standpoint, the Circular Economy is a way of breathing new life into old items. Instead of buying a new washing machine for example, you would buy one from someone who was moving away, and no longer had any use for it. In doing so, you prevent the item from ending up in landfill, thereby reducing waste. This may seem like a small act but consider that this concept can be applied to many products and at a much larger scale. This concept is exhibited in charity shops. People donate their unwanted items and they are bought by others who want or need them.
Swapabee offers its users a platform where they can exchange their unwanted items for something else. There is no exchange of money between the parties, only goods. The platform uses a credit system for making the posts – one per item. You get two when you sign up and can gain more by either donating to charity through Swapabee or referral codes. Because it's all online it's easy to look for exactly what you want by using the search filters provided. When speaking to someone you would like to swap with, you can also ask for the history of the item to verify its condition or have any other queries regarding the item answered. Best of all, the two items need not be alike. Swapabee creates a marketplace where two people who each have an item the other needs can meet and swap.
Enter now, COVID-19, "the infectious disease caused by the most recently discovered coronavirus." World Health Organisation, Q&A on coronaviruses (COVID-19) This pandemic has not only ground travel to a near halt, and forced many of us on an extended vacation but has slowed economies across the world. Years from now we will all recall how many of us hoarded toilet paper as if it was the vaccine. The pandemic has caused us to take stock of the way we consume when faced with the possibility of shortages, something many people around the globe already suffer from. As things have settled down, people have become more conscious about their shopping habits and are making more sustainable choices.
This shift handily supports Goal 12 of the UNs sustainable development goals initiative. This goal focuses on, among other things, the reduction of "waste generation through prevention, reduction, recycling and reuse". The UNEP has highlighted Goal 12 as one of four necessary for safeguarding the future of the globe, post COVID-19. To this end, the emergence of more platforms like Swapabee which promote sustainable habits will be necessary. Until then however, Swapabee will continue to be a leading platform for those wishing to make more environmentally conscious shopping decisions.
Swapabee is available in both the Google Play Store and the Apple App Store. It can also be found at swapabee.co.uk on the web.